POSTER MAKING: INSTRUMENTALITY TO PROMOTE PEACE AND HARMONY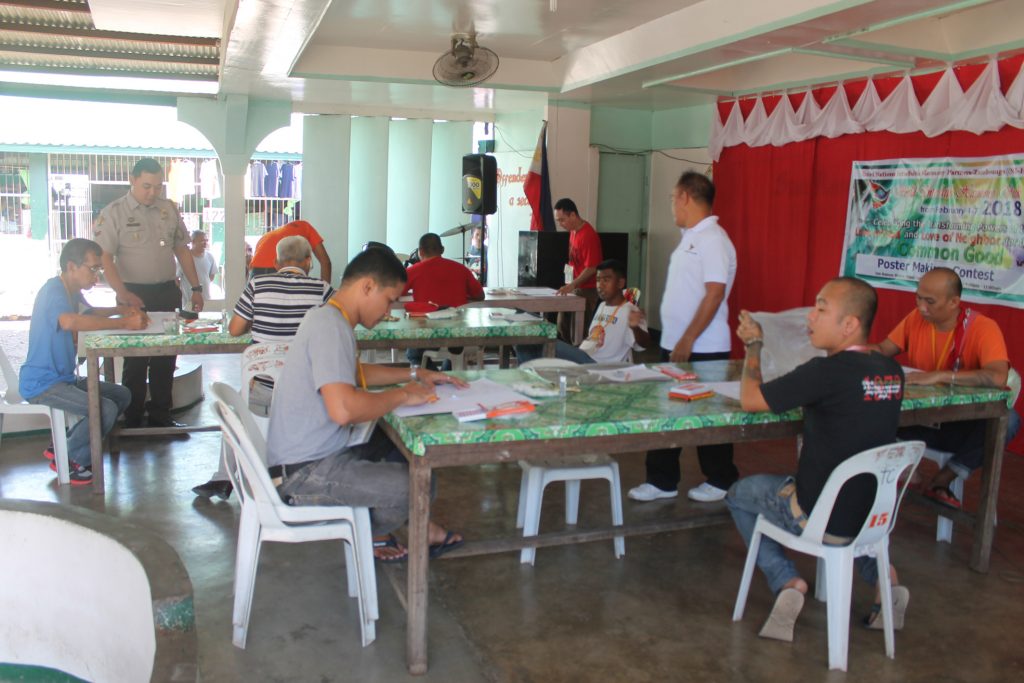 The Persons Deprived of Liberty (PsDL) of San Ramon Prison and Penal Farm became part of the World Interfaith Harmony Week Celebration through the Poster Making Activity which happened last February 05, 2018. The main objective of this was to discover potentials and enhance the inmates' skills and visual creativity and color harmony.
Prior to the finals, an elimination round was conducted from among the entries submitted for selection and screening. The theme of this year's celebration was the basis of the inmates' visual presentation. After the deliberation, ten qualified entries were chosen from among the entries submitted who will now advance to the final round of the competition. Orientations were given to the finalists. Ten finalists were presented and were acknowledged. Reading of criteria was made and the introduction of the persons in charge to rate the outputs of the finalists. The competition began as the finalists were given ample time to work on their posters.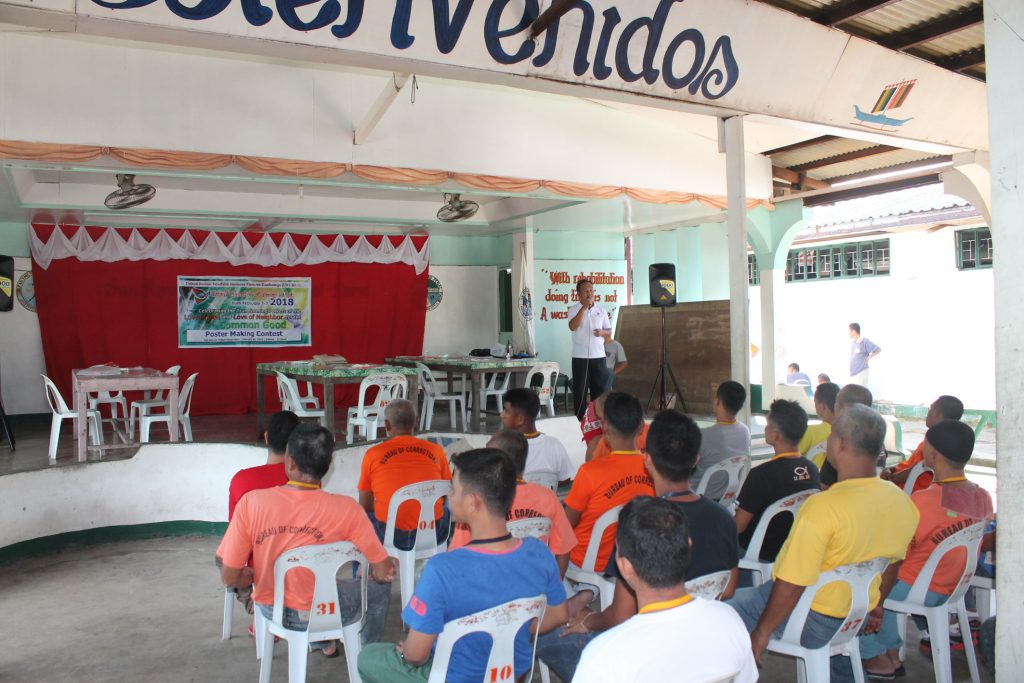 The time allotted for the activity had lapsed. The finalists were required to say something on the poster that each one had made, as the judges were listening attentively. The announcement of the winners followed. Of the ten finalists, seven received tokens of participation as consolation prizes while three of the finalists emerged as the first, second and third winners respectively. Winners received prizes for their participation. The participants took their lunch together as one family.