Forum on Early Detection and Prevention of Breast Cancer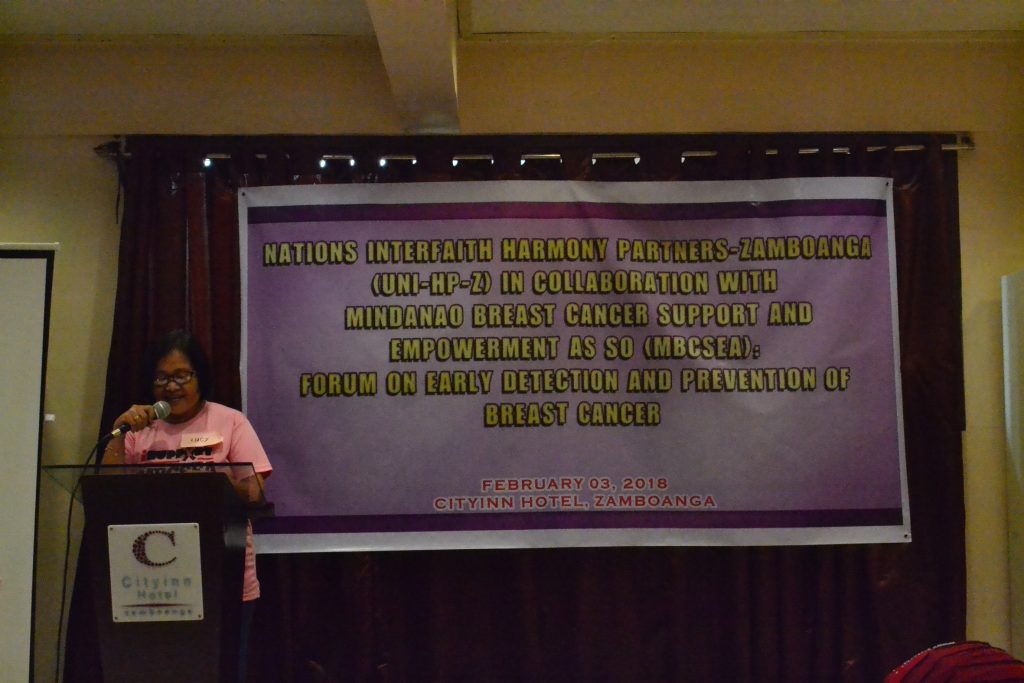 In connection to the celebration of the World Interfaith Harmony Week the Mindanao Breast Cancer Support and Empowerment Association joins the event by initiating a Forum on Early Detection and Prevention of Breast Cancer on February 3, 2018. As the news reported by the Manila Times in February 9, 2017 says that in 2016, the Philippines topped 197 countries with the most number of cases of breast cancer, data released by Philippine Obstetrical and Gynecological Society have shown. It is also one of the countries worldwide with the highest prevalence rates of cancer.
Mortality rates are also ballooning. To help combat the dreaded disease, local health advocates are promoting the National Screening Program especially among high-risk groups, including immediate family members and relatives of cancer patients.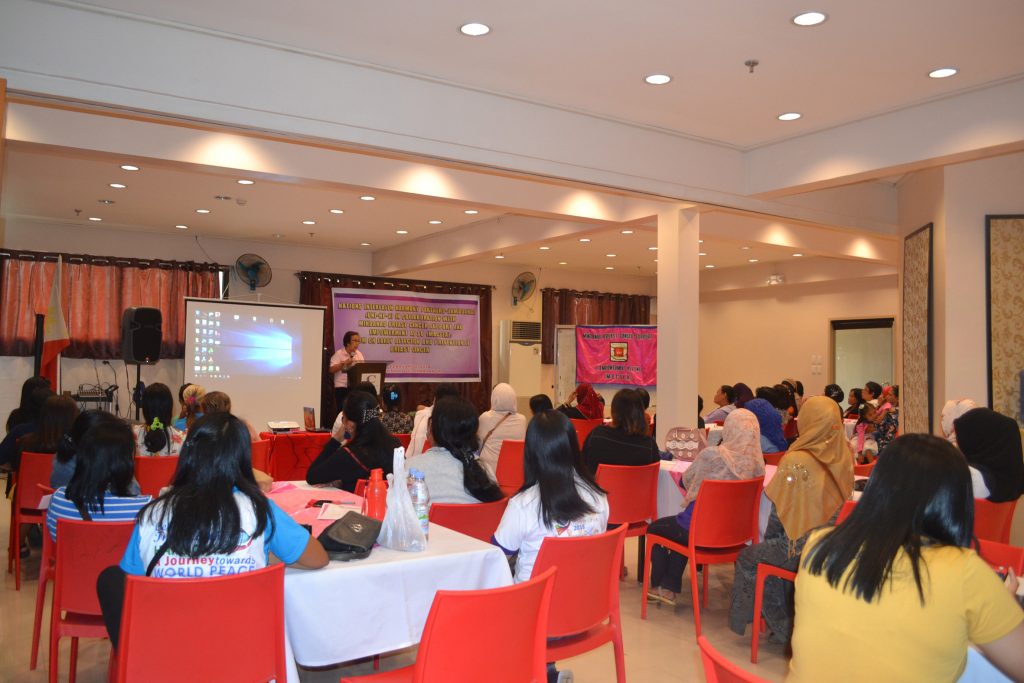 Thus a big thanks to the group of women (survivors of breast cancer) for conducting this kind of forum to help the grassroots mothers to have a knowledge and skills on how to have a self- breast examination, be aware of the signs and symptoms and how to live a healthy lifestyle. Having a regular breast examination is the single best way to detect the disease at the earliest possible stage. At the end the organization advised the mothers to be strong, courageous and hopeful in life.